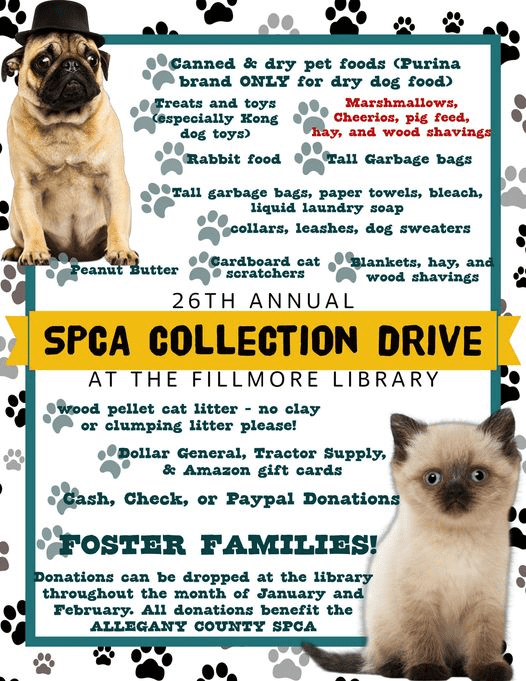 For the past 25 years, the Fillmore library and the Allegany County SPCA have joined forces to raise awareness and money for the homeless animals of Allegany County.
From the SPCA's website:
The SPCA's mission is to attend to the needs of the abandoned, neglected, and abused companion animals of Allegany County. Change is constant at the SPCA shelter. Animals in great need of care and compassion continually arrive as others are adopted out into their forever homes. The furry faces may change, but the need never goes away.
Stop by the library to pick up a list of needed donations or to drop off your goods!