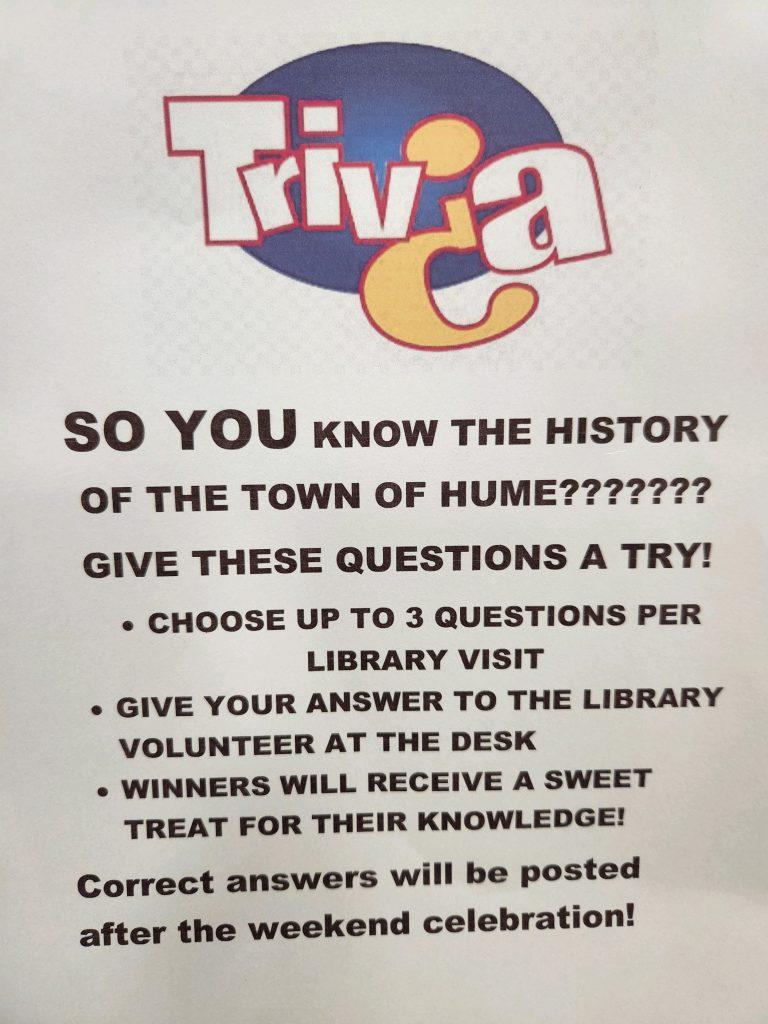 Come check out our 200 year Town of Hume Anniversary display!
Thanks to Kathy Breuer for this awesome creation! And thank you to the Hume Town Museum for letting us borrow some interesting items for our display case! Thanks to Katie Burton and Jasmine Bentley who made the signs for the display case.
We also have local history trivia questions with small prizes if you are correct!