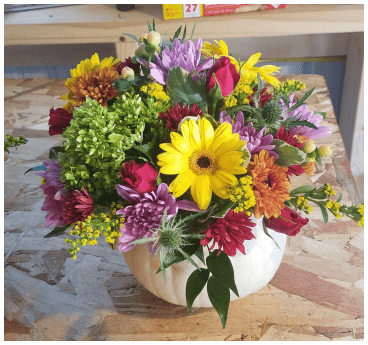 Tuesday, November 15, 2022 at 7:00 pm
Tracy from Tracy's Delightfuls in Houghton will be teaching us how to make a fabulous centerpiece sure to be the star of your Thanksgiving table!
Centerpieces will be made in your choice of white or orange ceramic pumpkin container with a lid (colors are limited).
The cost is $35.00 and includes all materials! Sign up and pay at the library by November 11.